---
We write about products and services that we use. This page may contain affiliate links for which we receive a commission.
---
Hurricanes have the power to destroy homes and businesses with power sustained winds of more 74 miles per hour or more.
However, you can have the power to restrict hurricane damage to your home by building a hurricane-safe home.
Fortified construction has long been used in places like Florida, where hurricanes are a threat throughout hurricane season.
Hurricane-Safe Rooms vs. Hurricane Safe Homes
Commonly seen today are hurricane safe rooms — concrete bunkers that become the safe haven for refuge when a hurricane is bearing down.
Hurricane safe rooms range in size from about 8 feet by 8 feet to around 14 feet by 14 feet.
They cost anywhere from around $7,000 to $15,000 to build and can be constructed as part of a home or can be added on after a home has already been built.
Hurricane safe rooms differ from hurricane-safe homes in that a hurricane safe room is one small area that you can escape to during the storm for protection. A hurricane-safe home usually refers to construction methods or upgrades to an existing home that are geared to protect the entire house.
Making Your Home Hurricane Safe

First, make sure your front door opens out instead of in. This is one of the most important ways to protect your home from hurricane-force winds.
While most people who build a hurricane-safe home often envision a concrete structure much like Fort Knox, in many cases a fortified home has many wind-resistant features that are incorporated during the construction process and aren't necessarily very noticeable once the house is finished.
For example, after the destructive Hurricane Andrew made landfall in South Florida in 1992, the Sunshine State set forth a new set of building codes that required stronger metal brackets to connect the roofing structure of a house to its walls.
This measure, which isn't even visible upon the completion of a house, has potentially saved the failure of many roofs on homes built since that have faced hurricane-force winds.
Storm shutters made of durable corrugated metal are yet another step forward in making a hurricane-safe home. These shutters can be stored away in your garage until needed.
Ever seen a roof that's sloped on all sides? These are called hip roofs. They are much more effective against resisting hurricane-force winds than gable end roofs. Why? Because winds will easily swerve over a hip roof; gable end roofs can catch winds much like sail boats do.
Another area that hurricane safe homes score on is windows and doors. Buying the right type of doors and windows for your home means protection against storm with winds of 120 miles per hour or even greater.
An added benefit of replacing old windows and doors with hurricane-safe windows and doors is that many new windows and doors offer energy efficiency that may help save you money on heating and cooling your home.
Don't go for the cheapest siding, roof shingles, and other building materials. While you're probably tempted to shave off a few bucks from the home improvement bill, you're putting your home at severe risk of destruction if you don't buy the right materials for the job. That means buying thicker decking and hurricane-rated shingles and siding.
Garage doors are often the weakest area of a home during hurricanes. Make sure you retrofit your home with hurricane-rated garage doors.
If you're building a new home, consider a design that minimizes how much area of your home has garage doors. Building a garage separate from the rest of your home is one good way of minimizing such a weakness to your living area.
How To Hurricane Proof Your Yard
Making a home hurricane safe means more than making sure the walls and roof stand up against strong winds. The yard is often where the hurricane damage to homes starts because heavy winds can pick up light items like toys, lawn furniture, and tree branches and make dangerous and destructive flying projectiles out of them!
Removing trash cans, toys, lawn furniture, and other light items from a yard before a hurricane is a good start to making your home hurricane safe.
But there are other things that can be done to make the yard a safe zone during hurricanes.
Cutting down rotting and diseased trees in your yard
Removing trees that stand within falling distance of your home
Trimming away dead tree branches
Replacing tall shrubs and bushes with lower plantings
Keeping pebbles and tiny rocks (which can become airborne in high winds) away from your yard
Using hurricane-rated fences and gates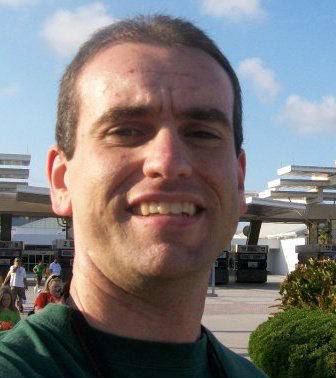 I'm a weather geek from Florida who's been studying meteorology and watching weather patterns for years! I enjoy sharing little-known facts and fun stuff about the weather. I especially like sharing interesting details about weather events and conditions that can affect you… and how to prepare for Mother Nature's ever-changing weather patterns.