This post may contain affiliate links. If you buy thru these links, we may earn a commission at no additional cost to you.
---
Here in Nashville, we got our first "real" snow for the year.
…a whopping 2 inches of snow!
Which means, the little ones are out of school.
Such is why it was so humorous to me to see a little 4 or 5-year-old boy making this tiny snowman and position him on a chair — as if he's in school.
For the record, it looks more like a snow duck than a snow man to me… must be the 'dum dum' lollipop nose.
Cute, cute, cute!
How I chose to welcome winter with open arms today:
By driving along the Natchez Trace Parkway. I wanted to see how the roads on the Trace would be after a snowfall.
Plus, I was hoping to get some beautiful shots of Mother Nature's winter splendor along the Natchez Trace.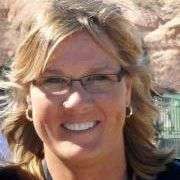 As a homeowner, I primarily write about weather safety tips that everyone should know in order to protect their home and family during major weather events. I especially like to share seasonal "outside the box" ideas that most wouldn't think of in the Spring, Summer, Winter, and Fall. The weather events I've personally experienced include: Hurricanes (while living in Florida), Tornadoes (while living in Indiana, Texas, and Tennessee), Earthquakes (while visiting California), Blizzards (while living in New York and Indiana), and Flooding (while living in Tennessee).