This post may contain affiliate links. If you buy thru these links, we may earn a commission at no additional cost to you.
---
I'm a weather bug. I simply love watching, tracking, and keeping up with the weather.
So when a person like me wants the most up-to-date info on the weather going on in my backyard, I turn to buying my own weather station.
My only question was 'which weather station do I buy?'
There are so many weather stations on the market, I almost didn't know which one was the best, most reliable, and the most valuable for the money.
So let me tell you why I chose a Davis Wireless weather station…
What To Look For In A Wireless Weather Station
First things first, let me tell you right off the bat — I have never had any connection to Davis Instruments whatsoever. This is simply a review of a product based on my satisfaction of what I bought and a recommendation to others who are looking to buy a weather station.
I knew before I bought my weather station that I wanted at least these functions:
Temperature
Wind speed
Wind direction
Barometric pressure
Humidity
Rain measurements
While there are certainly other things that can be measured in the meteorological sense, these six basic factors are among the most important when forecasting weather and observing current conditions.
Most weather stations costing more than $100 offer these things, but the problem is that not every single one offers wind measurements (taken with a wind vane and an anemometer).
Those which do include anemometers, outdoor humidity and temperature, and rain gauges also (as you'd guess) need to be installed outdoors. When that's the case, issues involving the use of wires and also reliability come into play. After all, connecting wires from an outdoor sensor to an indoor receiver can be challenging. Besides, when a unit is subjected to outdoor extremes, technology and structure don't always win against Mother Nature's frequent assaults.

Why I Bought A Davis Wireless Weather Station
There are several weather station products on the market. Check them out for yourself on Amazon.com and you'd quickly see a list of other weather stations (with outdoor units) ranging in price from around $100 to over $500.
The problem with the cheaper units is that they aren't necessarily built to withstand years of the types of weather forces one typically experiences in most of the country. If a sensor breaks, you're likely going to need to replace the unit — if not the entire product. That can be costly, frustrating, and get in the way of building a continuum of weather data, if you're that serious about keeping such dedicated records.
I also read reviews from other consumers on the various weather stations. To be honest, it seemed like many people weren't impressed with the long term performance of the cheaper weather stations. Of course that makes sense. After all, you get what you pay for. And, besides, I have never really seen anything sold 'at a cheap price' last a long time.
When buying an outdoor product, you can't think cheaper is better! You need to spend a little extra money and buy a product that will last a long time. So when I learned that Davis Instruments manufactures products designed to be used outdoors — and makes weather stations — I became very interested in learning more.
I wound up finding a good deal on Amazon.com. I bought mine for around $300, though the Davis Instrument Vantage Vue weather station can retail for around $400 elsewhere.
What are others saying about the Davis 6250 Vantage Vue? Here are some more reviews.
What A Wireless Weather Station Offers
My Davis wireless weather station — specifically, the 6250 Vantage Vue — delivers just what I need to stay current on what's going on outdoors, without bringing too much.
Here's a look at the data feed I'm getting with my Davis Instruments 6250 Vantage Vue wireless weather station:
Temperature
Wind speed
Wind direction
Rainfall
Humidity
Barometric pressure
Dew point
With these data, the Vantage Vue also infers a 12-hour weather forecast, has a moon phase indicator, and reports heat indexes and wind chill factors.
Though I live in Hurricane Alley, I thankfully haven't had the chance to see how my Vantage Vue station would do in reporting conditions from such severe tropical weather. Though, I'd have to hope it would do a reasonable job.
Installing A Wireless Weather Station
A couple days before the anticipated arrival of my Davis Instruments 6250 Vantage Vue, I began preparing my home for the installation of the new weather station.
Though such weather stations can be roof mounted or wall mounted, I decided for practical reasons to mount my weather station from a mast towering over the ground.
I dug a 3-foot deep hole and poured a concrete footer. In this footer is a PVC pipe slightly wider than the 1-inch metal pole I mounted the Davis Vantage Vue weather station from.
The point of installing the PVC pipe is so that I may easily remove or insert the metal mounting pole should I decide to access the weather sensor on top of the mast without a ladder. The PVC pipe acts as a mounting shaft, and the shaft is securely mounted in hundreds of pounds of concrete!
The Davis weather station mounts on masts about 1 to 1-1/2 inches thick and about 10 feet tall. I placed the outdoor unit away from the roof.
A very easy set of mounting directions is included in the weather station kit, so I won't bore you with those details here!
Using The Weather Station
The indoor receiver works up to 1,000 feet from the sensor, which is good to know should I ever move to a place with a bigger yard. The display is has a screen measuring about 3 inches by 4 inches wide and can be backlit with the press of a button.
The receiver can work on AC power of 3 C-size batteries (in case the power goes out during a storm) and uses simple buttons. The icons are easy to read and understand, and the overall user-friendliness of the device is perfect for today's typical computer user.
Though I haven't used my weather station for this, supposedly it can be linked to a PC program for recoding and measuring data on my computer. The Davis Instruments 6250 Vantage Vue weather station can even be networked to a program measuring local weather data from such weather stations all across the country!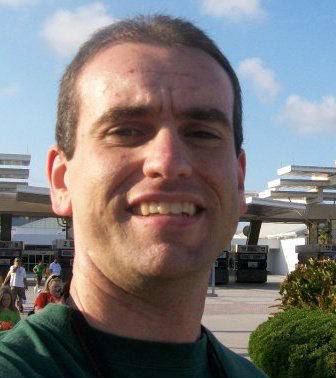 I'm a weather geek from Florida who's been studying meteorology and watching weather patterns for years! I enjoy sharing little-known facts and fun stuff about the weather. I especially like sharing interesting details about weather events and conditions that can affect you… and how to prepare for Mother Nature's ever-changing weather patterns.