This post may contain affiliate links. If you buy thru these links, we may earn a commission at no additional cost to you.
---
Autumn weather brings changing fall colors.
And with fall colors come terrific opportunities to plan vacations around the beautiful symphony of foliage hues which vibrantly show off reds, oranges, yellows, and purples in many areas around the country.
If you're planning to go on a fall color tour or are thinking about taking a vacation this autumn, be sure to find out more about some spectacular fall destinations that'll be sure to provide you a lifetime of memories.
Planning A Fall Vacation
Before you even begin making plans for your fall vacation, you'll need to figure out the details:
How far you'll want to travel
How much money you can spend
How many days you'll be on vacation
Planning all the things you'll want to do while away
Deciding if you want to use a travel company or plan & manage your own trip
Once you've figured out all these details (really, these are probably the same factors you consider for any of the vacations you've been on), then it's time to start deciding where you'll be spending your fall vacation!
Where & When Leaves Change Color
September through November are typically the prime months for color change in the United States.
I love this interactive fall foliage map service on the Weather Channel site.
It organizes the nation into regions and allows you to see how the fall leaf color changes are progressing throughout each state. It even has beautiful photos of fall foliage.
Northern and high altitudes the first areas to enjoy fall colors. As the weather gets cooler and autumn sets in, southern regions and lower areas join in on the vibrant fun.
For these reasons, people planning to take a trip in September usually make fall destinations out of places like Maine, Vermont, New Hampshire, and many areas throughout the Rocky Mountains.
October and November see autumn foliage take hold throughout the Mid-Atlantic, the Smoky Mountain regions of Tennessee and North Carolina, and the Pacific Northwest.
How Much Does It Cost To Go On A Fall Vacation?
Depending on where you are, where you want to go, how you plan to get there, and how long you're going to be there, a fall vacation can cost as little as a tank of gas or as much as a luxurious stay at a grand hotel.
That's why fall destinations are perfect for those on all budgets. If you're a person living in Florida (where fall color is scant at best) wanting to see some vibrant hues, you can plan a 3-day car trip up through the Smoky Mountains and stay at a cheap motel for 2 nights and likely get back to the Sunshine State for less than $1,000.
If you're in California and want to take a tour of Maine's countryside by hot air balloon — and you can't spend a week on the road driving to the East coast and back — you're going to be spending $5,000 to $10,000 or more when all is said and done; the plane tickets, tour reservations, hotel stay, dining, and everything else that comes along with such a trip can add up quickly.
If you call the Boston-Washington (BosWash) corridor home, then you've got fall colors literally right in your backyard. Maybe you'll still want to make a special trip to a local fall destination, but you're not going to necessarily have to spend as much as those people in Florida or California to see the fall colors.
Fall Destination Planners
If you're looking for some more ideas on how to plan your fall vacation, why not check out some of these resources: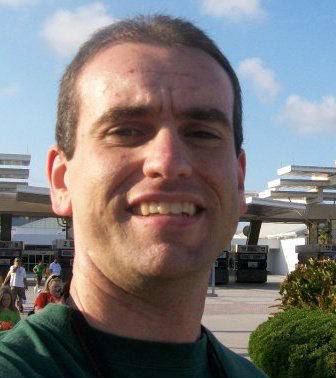 I'm a weather geek from Florida who's been studying meteorology and watching weather patterns for years! I enjoy sharing little-known facts and fun stuff about the weather. I especially like sharing interesting details about weather events and conditions that can affect you… and how to prepare for Mother Nature's ever-changing weather patterns.