This post may contain affiliate links. If you buy thru these links, we may earn a commission at no additional cost to you.
---
Here's video footage of some wacky TV weathermen… complete with foo-pa's, fighting, funny faces, and f-bombs!
First, I wanna live wherever this guy's doing the weather reports! No joke.
---
And here are a few more weathermen who pushed the limits of what's "appropriate" to be seen (& heard) on television:
They call this guy the weatherman with Tourettes:
---
This CNN headline news weatherman was having a bad day… Chad Meyers is now known as "the crazy Katrina weatherman", the "angry weatherman", and "CNN outburst weatherman" after the time he lost his temper with the news reporter who was on-air.
---
Now this is how the weather should be done on TV!… This weatherman talks fast, like an auctioneer. He's WXVT's weatherman, Russell Dasovich.
---
Listen to Bud Light's Real Men of Genius "Mr. Excited About Storms Weatherman"

---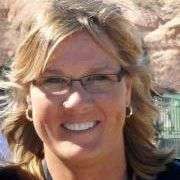 As a homeowner, I primarily write about weather safety tips that everyone should know in order to protect their home and family during major weather events. I especially like to share seasonal "outside the box" ideas that most wouldn't think of in the Spring, Summer, Winter, and Fall. The weather events I've personally experienced include: Hurricanes (while living in Florida), Tornadoes (while living in Indiana, Texas, and Tennessee), Earthquakes (while visiting California), Blizzards (while living in New York and Indiana), and Flooding (while living in Tennessee).