This post may contain affiliate links. If you buy thru these links, we may earn a commission at no additional cost to you.
---
Inspired by the Bud Light Real Men of Genius commercial, "Mr. SPF 80 Wearer", following is a collection of little-known facts about SPF, plus some humorous links for over-the-top sunblock wearers.
First, The Lyrics…
Today we salute you
Mr. 80 SPF Sunblock Wearer
(mr. 80 SPF sunblock wearer)
There are 24 hours in a day
You're wearing 80 hour protection
If the sun fails to go down…
You'll be ready.
(don't forget the moonlight)
Your coconut-scented force field
blocks out all the sun's rays
and any stray rays
from another sun
in another galaxy.
(you're a star)
30 SPF?
Please…
you might as well be wearing cooking oil
(something smells delicious)
So crack open an ice cold Bud Light
Mr. 80 SPF Sunblock Wearer
In fact, feel free to crack one open at high noon
In the middle of the Sahara Desert
(mr. 80 SPF sunblock wearer)
Listen to Bud Light's Real Men of Genius "Mr. 80 SPF Sunblock Wearer":

Now onto the SPF Humor & Funny Sunscreen Links…
Little-Known Facts About SPF
SPF (Sun Protection Factor) is the number (2 through 60) that tells you the amount of time it will take your skin to burn with sunscreen on, compared to the amount of time before you'd burn with no sunscreen.
Did you know?….
What I Learned Today…
I used to think that SPF referred to how deeply the sun's rays are blocked from reaching my skin. Instead, SPF refers to the lasting power of the gel, cream or spray.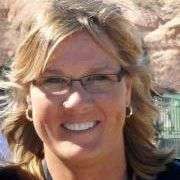 As a homeowner, I primarily write about weather safety tips that everyone should know in order to protect their home and family during major weather events. I especially like to share seasonal "outside the box" ideas that most wouldn't think of in the Spring, Summer, Winter, and Fall. The weather events I've personally experienced include: Hurricanes (while living in Florida), Tornadoes (while living in Indiana, Texas, and Tennessee), Earthquakes (while visiting California), Blizzards (while living in New York and Indiana), and Flooding (while living in Tennessee).