This post may contain affiliate links. If you buy thru these links, we may earn a commission at no additional cost to you.
---
Question: Fact or myth?…
You should open the windows in your house during a tornado or hurricane?
Answer: MYTH!
See why…
Not only is this wrong — it's dangerous.

Opening a window brings in high-pressure air, which then must escape.

That's usually out other windows or doors, or through the ceiling or roof.

Cracking the windows could even cause a house to explode. A better defense is covering openings with reinforced plywood, so air flows over (not into) the house.

— This Old House
RELATED: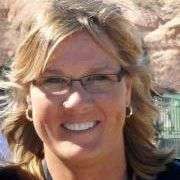 As a homeowner, I primarily write about weather safety tips that everyone should know in order to protect their home and family during major weather events. I especially like to share seasonal "outside the box" ideas that most wouldn't think of in the Spring, Summer, Winter, and Fall. The weather events I've personally experienced include: Hurricanes (while living in Florida), Tornadoes (while living in Indiana, Texas, and Tennessee), Earthquakes (while visiting California), Blizzards (while living in New York and Indiana), and Flooding (while living in Tennessee).