This post may contain affiliate links. If you buy thru these links, we may earn a commission at no additional cost to you.
---
It was storming one afternoon when I decided to look for something that might help me find out how close the lightning bolts were outside. (They were really close… and the thunder was deafening!)
I surfed the Internet on my mobile device and soon found a lightning strike map that gave me virtually real-time information on where the lightning was striking.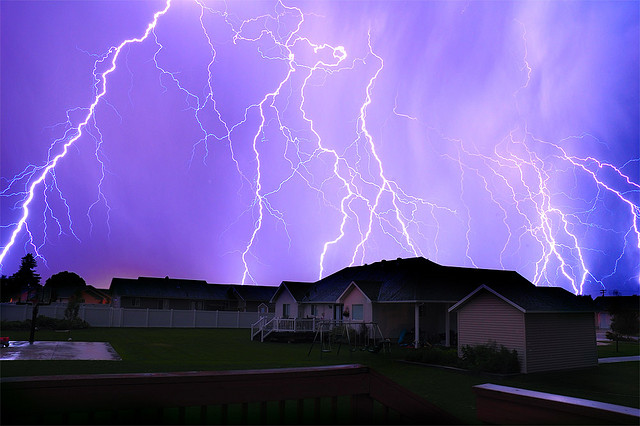 I was testing the lightning map during the storm just to see how accurate it was.
Wow… it was reporting nearby lightning strikes within 2 or 3 seconds — that's pretty accurate if you ask me!
3 Types Of Lightning Notifiers
It's important to know that lightning maps are different from lightning detection systems and lightning warning systems, all of which are meant to do different things.
Here's how they're different:
Lightning strike map – provides (with pretty good accuracy) pinpoint locations where lightning is striking.
Lightning detection system – sounds an audible and/or visual warning that lighting is within a certain number of miles from your location; it doesn't necessarily tell you a pinpoint location where lightning is hitting, though.
Lightning warning system – detects local electric fields within 5 to 10 miles of the user's location and triggers alarms when there's a potential for lightning in that area.
Free Lightning Strike Maps, Apps & Guides
I've found several interesting and FREE lightning strike maps:
There are also a bunch of free and cheap lightning apps for your phone. These make it easy for you to track lightning and other types of severe weather events wherever you go!
Finally, use these 2 severe weather maps as a guide to see where lightning and stormy weather is occurring at the moment:
Lightning Travels Fast… Stay Safe!
To give you an idea of how quickly lightning can strike right next to you, this video shows lots of close-up lightning strikes:
Do you know 
what to do to protect yourself
 when lightning is nearby?
Here are 5 ways to stay alive when lightning strikes!
Beyond keeping yourself safe, you also want to keep your home and everything inside safe, too. Scary but true, lightning can enter inside your home through the roof, electrical lines, pipes, and wiring.
Here are some ways to protect your home and other property:
Use surge protectors — Surge protectors can help stop the rush of electricity from a lightning strike 

that hits a wire outside your home

from entering your home's electrical system. This can not only help prevent fires but it will also help keep your electronics safer. However, there's

no such thing as a fail-safe surge protector

.

Install a lightning rod — Lightning rods don't attract lightning, but they do help redirect a lightning strike to your home and can safely ground the surge of electrical power.
Unplug electronics during a storm — Even if you have a surge protector, as you've learned, they aren't perfect; a direct strike to your home could still damage plugged-in electronics. So, be sure to unplug important electrical items, even those that are insured. After all, you can't replace all of the valuable data on your computer, even if your insurance allows you to buy a new one.
More About Lightning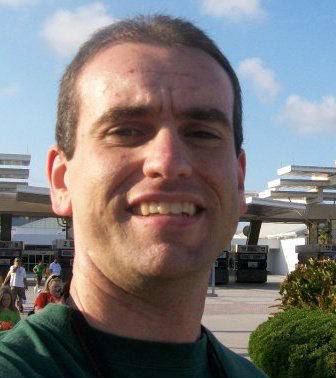 I'm a weather geek from Florida who's been studying meteorology and watching weather patterns for years! I enjoy sharing little-known facts and fun stuff about the weather. I especially like sharing interesting details about weather events and conditions that can affect you… and how to prepare for Mother Nature's ever-changing weather patterns.