This post may contain affiliate links. If you buy thru these links, we may earn a commission at no additional cost to you.
---
Kids love all kinds of things — including getting wet and messy!
When I was a kid, my sister and I were allowed to play in the rain — so long as there was no lightning and the rain was not too heavy.
Sun showers were our favorite. No lightning, no hail, no gale force winds. Just good, pure rain drops falling from the sky while 'ol Mr. Sunshine was still popping his head through the clouds.
So, what's involved in planning a Rain Party for kids?…
Party Invitations
A Rain Party is really not a formal event.
Besides, it's rather hard to invite your friends to a Rain Party. I mean, how would you know when it's going to rain — even the world's best forecasting computers still cannot give us exact dates, times, and locations for rain!
A Rain Party can include a gathering at a picnic table (it could even be a little plastic picnic table, such as those that smaller children use). We always enjoyed ice cream or a snack in the light rain.
The idea is to simply let the kids run around in the yard in the pouring rain.
Rainy Day Fun Is Almost Guaranteed
Zipping through the falling rain drops was always fun as a child. For my sister and me, later years involved a Slip n Slide. Your kids may simply like dancing, skipping, and playing in the rain.
What makes a Rain Party work is simply letting the kids have a bit of loosely organized fun in the rain. Letting your kids do whatever makes them happy outdoors is key. Just be sure their idea of fun is both waterproof and mud resistant!
For the best Rain Party, you'll want to try to give your kids a place to play. Using your manicured lawn may not be a good idea. Directing the kids to the dirt patch in the yard is not a good idea either (water + dirt = mud, right?!).
A Rain Party may best be centralized on a paved driveway, a sidewalk, or perhaps a grassy part of the yard that you won't mind see getting chewed up a bit should your kids decide to run around there in the rain.
Watch Out For Lightning!
Rain Parties may be fun, but they can be dangerous when lightning interrupts.
If you can see lightning, bring the kids in right away.
If you can hear thunder, end the party and get the kids indoors.
Be sure to seek enclosed shelter (not a tent, but a house or building with durable roof and closed windows and doors). Once the thunder beings rolling and the lightning is crackling around, wait at least 30 minutes after the last boom of thunder or visible lightning to let the kids resume their fun in the rain.
Lightning can seem to come from out of nowhere and can cause injuries — even death. The first strike is often the most dangerous because few people have been prompted to seek shelter with the lack of previous lightning and thunder.
Before allowing the kids outdoors for a Rain Party, you should check your local online weather to see if lightning has already been detected in your area. In addition to The Weather Channel (online or on TV), your local news websites are also good places to check.
Cleaning Up After A Rain Party
Let's face it, a Rain Party is going to get things wet and messy. There's no getting around that.
Make sure the kids are clothed in appropriate play wear, such as bathing suits, shorts, shirts, aqua socks or flip flops. And keep plenty of towels handy.
If your home is carpeted, invest in a cheap tarp or plastic sheets and create a lined walkway leading from the door directly to the nearest bathtub. This will prevent any evidence of the Rain Party from being tracked onto your carpet, floors, and furniture.
A Rain Party makes for a great way for kids to have a little fun outdoors. Don't be afraid to let your kids get a wet in the rain, so long as your child has no medical condition which might be exacerbated by exposure to such outdoor conditions.
Nature's Water Park
A Rain Party is Mother Nature's water park — and it is quite a bit cheaper than going to an actual water park.
As long as lightning is absent, cold weather is far away, and your yard can accommodate little feet jumping, dancing, and playing in the rain, a Rain Party just might be the thing to cool off your kids on a hot, summer afternoon.
Have fun!
RELATED:
Parents: Do You Let Kids Play In The Rain?
How To Make The Most Of Wet Weather With Kids
Puddles Offer A Great Learning Experience For Kids
Teaching Kids About Rain & Floods
Fun Ideas For A Kids Rain Party
13 Reasons To Let Your Kids Play Outside – Rain Or Shine!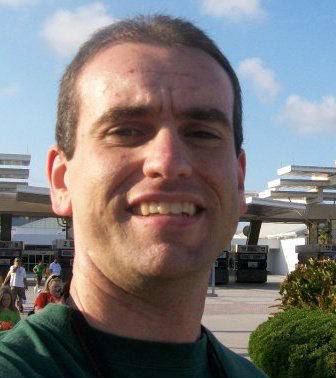 I'm a weather geek from Florida who's been studying meteorology and watching weather patterns for years! I enjoy sharing little-known facts and fun stuff about the weather. I especially like sharing interesting details about weather events and conditions that can affect you… and how to prepare for Mother Nature's ever-changing weather patterns.