This post may contain affiliate links. If you buy thru these links, we may earn a commission at no additional cost to you.
---
Ever wonder what kind of weather took place on this day in history? 
There's a fun (and FREE!) online weather tool that gives you exactly what you're looking for!
How To Search Weather In History
You can choose any day, any month, and any year to see exactly what the weather was like on that particular day.
Interestingly, you can also enter a word or two to narrow your results by.
For example, if you want to know about snow days in a particular month, or hurricanes in the year you were born, or practically anything related to the weather!
One thing that's fun to search is "records" — as in snow records, rain records, temperature records, and so on.
Speaking of records….
Did you know that the largest snowflake to ever fall measured a whopping 15 inches wide by 8 inches thick!
This Day In History Online Search Tools 
Today in Weather History is a unique weather tool that's helpful when doing research, and fun when exploring dates that have special meaning to you.
 
Today in History is a similar online search tool, but this one's not related to the weather at all. See what was happening in the world on the day of your choosing.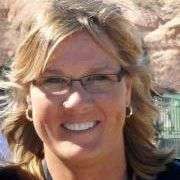 As a homeowner, I primarily write about weather safety tips that everyone should know in order to protect their home and family during major weather events. I especially like to share seasonal "outside the box" ideas that most wouldn't think of in the Spring, Summer, Winter, and Fall. The weather events I've personally experienced include: Hurricanes (while living in Florida), Tornadoes (while living in Indiana, Texas, and Tennessee), Earthquakes (while visiting California), Blizzards (while living in New York and Indiana), and Flooding (while living in Tennessee).