---
We write about products and services that we use. This page may contain affiliate links for which we receive a commission.
You've probably heard of an Alberta clipper before.
While Los Angeles also has 'clippers,' those are the kind that are more likely to make a 3-point shot on the basketball court than dump snow in the winter, like the clippers from Alberta do.
You see, Alberta clippers are a type of winter storm system that usually forms over Alberta, Canada.
Clipper winter storms are also known to form in the other lower Canadian provinces of Manitoba and Saskatchewan. These are called Manitoba maulers and Saskatchewan screamers.
How Alberta Clipper Snow Storms Got Their Name
OK, so you now know that an Alberta clipper is a type of snow storm that forms over the Alberta area (or in that vicinity). But, why is it called a clipper?
In the old days (back in the late 1840s and into the 1850s), a new type of ship was being built. These were called clippers. A merchant vessel known for its quick speeds, a clipper is a type of sailing ship with three masts. These ships were usually used for transporting small, valuable loads of cargo.
These clipper ships could travel 250 to 400 miles a day – great time for an era when 150 miles a day was otherwise the norm.
Similarly, an Alberta clipper is a fast-moving type of winter storm.
How An Alberta Clipper Forms
When warm, moist Pacific air travels down the mountains in British Columbia, it usually forms a Chinook (mass of dry, warm wind that rolls down the lee side of a mountain).
These particular Chinook winds, which develop in Alberta, can spawn storms in the Canadian prairies after mixing with the cold air that usually envelopes the region during the winter.
These storms will then get caught in the jet stream, which propels the storm across the northern central and eastern regions of the continental United States.
Interestingly, while clippers generally originate in Alberta, the chinooks which help to develop these storms most often bring relatively warm weather to southern Alberta, and therefore the term Alberta clipper is not in use there.
How Alberta Clippers Affect Snow Storms
Alberta clippers are usually marked by very sharp cold fronts that can plunge temperatures by as much as 30 degrees Fahrenheit in just 10 to 12 hours and strong winds that can reach up to 45 miles per hour, which only further enhance the feel of the bitterly colder weather.
While you might think a winter storm like this would produce a lot of snow, the opposite is usually true. Normally, an Alberta clipper might drop only 1 to 3 inches of snow in any one area.
The generally low snowfall rates with Alberta clippers is largely due to the relative lack of moisture and the fast rate of speed at which these storms move. That being said, it's possible for a clipper to produce higher snowfall totals.
Sometimes, an Alberta clipper will move slower than usual or have a greater amount of moisture, which can raise snowfall rates. Colder temperatures may also increase snowfall.
The Great Lakes region will also see higher snowfall from Alberta clippers. Lake-effect snow from an Alberta clipper can easily amount to 6 inches in the Great Lakes region.
Moisture from the Atlantic Ocean may cause a dramatic increase in snowfall in an Alberta clipper once it reaches the eastern seaboard. The result is a nor'easter, which can dump 6 to 12 inches, sideline mass transit systems for days, and cause widespread blackouts.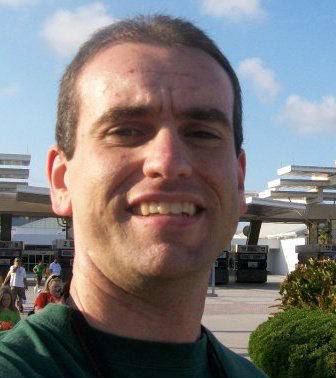 I'm a weather geek from Florida who's been studying meteorology and watching weather patterns for years! I enjoy sharing little-known facts and fun stuff about the weather. I especially like sharing interesting details about weather events and conditions that can affect you… and how to prepare for Mother Nature's ever-changing weather patterns.