This post may contain affiliate links. If you buy thru these links, we may earn a commission at no additional cost to you.
---
Autumn leaves pop up throughout the United States during the months of September, October, and November.
There's even fall color in Florida, where I live, during the late autumn.
But tracking down those pretty fall leaves just as they reach peak color is easier said than done!
Fall color is finicky. Every year it's different – based on local weather conditions.
A gorgeous show of nearly prismatic peak color in, say New England, on the last weekend of September one year may be followed by a dull splatter of golds and yellows during the second week of October in the next year.
But there are a few tips you can use in planning a trip to see the autumn leaves and making the most of your fall color vacation…
#1 – Start Keeping An Eye On Fall Color Weather In The Late Spring & Summer
The weather leading up to the fall color season can help predict what type of autumn leaves you may see in September, October, and November.
Weather during August and early September (when production of leaf chlorophyll is winding down) is particularly critical to producing vibrant leaf color during the heart of autumn.
Temperature and moisture levels are key factors in all of this:
Warm, sunny days and cool evenings will help produce the brightest fall colors.
Wet spring weather and balmy summer weather with adequate moisture can set up a great autumn color display.
Droughts and erratic temperatures can delay fall color and mute its vibrancy.
Based on this information, you may be able to predict how the fall colors will appear and even estimate an approximate date for peak color during the autumn in a given area of the country.
Autumn Leaves Fun Fact: Sugar production and sunlight help make anthocyanin, which can bring about reds and purples. Yellows and golds are caused by carotenoids, which are always found in leaves.
The Real Reason Leaves Change Color In the Fall
#2 – Use Fall Foliage Maps To See When & Where Colors Reach Their Peak
I love using maps to find the most colorful fall foliage.
It's fun to look at a foliage map and see where the colors are peaking each week in the fall.
A fall leaf map usually combines the observations of meteorologists, botanists, and other professionals who pull their data and build a prediction based on averages.
Fall color maps are useful, but I don't rely on the information from just a single map.
I like to use info from a combination of at least 3 independent fall color maps to ensure I'm getting the most thorough and diverse data available.
Here are a few of my favorite fall color maps:
New Hampshire Fall Foliage Tour
#3 – Check Local Fall Color Trackers & Leaf Peeping Blogs
Sure, scientists know their stuff and have plenty of data to back up their fall leaf forecasts, but they don't always know what's happening on the ground in your neighborhood or in the town where you're planning your fall color vacation.
That's why I turn to local leaf peeping blogs and other fall color trackers to see the latest on what the locals are saying about colorful leaves in their area.
Some of my favorite blogs that track autumn leaves:
There are many other local fall color blogs out there, too — just use Google to find one that's suited for your neck of the woods!
#4 – For Early Season Fall Color, Go North. For Late Season Color, Go South.
Generally speaking, the farther north you go or the higher the elevation you seek, the better chance you'll have of catching fall color during the early season.
Want a late season leaf-peeing show? Then you'll want to head south and scope out other areas with lower elevations.
For early autumn color in mid to late September, check out these places:
Northern Vermont
Northern New Hampshire
Maine
Upper Peninsula of Michigan
Northern Minnesota
Mountainous Wyoming
Mountainous Montana
Mountainous Idaho
Colorado
Leaf peepers often rejoice on the hill of these states during the first weeks of October:
North Carolina
Virginia
Tennessee
Virginia
West Virginia
Mid-Elevation Rocky Mountains
Looking for leaves in late October or early November? Visit these areas:
Coastal New Jersey
Coastal Delaware
Coastal Virginia
Coastal Maryland
Washington
Oregon
California
Central Plains States
Lower Appalachians
Want a last glimpse of fall leaves in November? Here's where to go:
Coastal North Carolina
Coastal South Carolina
Coastal/Lower Georgia
Northern Florida
Lower Alabama
Central Texas
Southern California
Helpful Guides For Seeing Colorful Autumn Leaves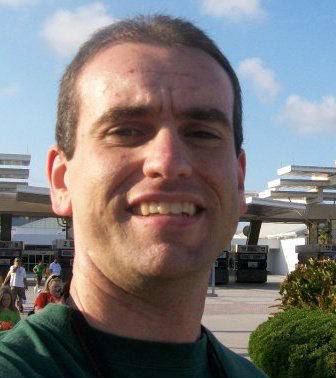 I'm a weather geek from Florida who's been studying meteorology and watching weather patterns for years! I enjoy sharing little-known facts and fun stuff about the weather. I especially like sharing interesting details about weather events and conditions that can affect you… and how to prepare for Mother Nature's ever-changing weather patterns.