This post may contain affiliate links. If you buy thru these links, we may earn a commission at no additional cost to you.
---
One of my favorite things to do when fall arrives is to begin tracking autumn leaves so that I can see when and where they're changing.
It seems like there are more ways than ever to find out the fall weather forecast, which can tell you what's happening with the leaves.
When I'm planning a fall leaf trip, I like to know when and where peak color is going to be in each part of the country. 
I use a fall foliage map to help me find out what the leaf reports are all around the country.
There are a lot of great leaf trackers that are specific to certain regions of the U.S. — because fall colors arrive and peak (show the most vibrant hues) at very different times, depending on where you are.
For example, in parts of Maine and Minnesota, leaves may begin turning as early as mid to late August.
Down south where I'm from, the first hints of fall show up on our trees until well into late September or early October.
Start here to see exactly when the leaves will be changing anywhere in the continental United States: Nationwide Peak Foliage Prediction Map.
This one-of-a-kind map uses an advanced algorithm to make sense of 48,000 data points in order to display the upcoming dates when color will be the most vibrant near you! The data is displayed graphically in an interactive map that you can use to determine the precise time foliage will peak — and the best time to travel. It's the ultimate visual planning guide for anyone interested in enjoying the annual changing of the leaves across the United States! Use this map to gauge when the leaves will progressing through their color changes — including:
No change

Minimal change of color

Patchy color changes

Partial change of color

Near peak colors

Peak fall foliage colors

Past peak color
How To Track Autumn Leaves In Each Part Of The U.S.
It's convenient that some of the best fall foliage trackers focus on only certain parts of the country. Usually, these regional leaf trackers have dedicated leaf peepers who want to focus on what's happening with the leaves in their neck of the woods.
For the sake of this post, I divided the United States into 4 leaf peeping regions:
Northeast & New England
Southeast
Central & Midwest
Western & Pacific
Each of the following leaf trackers and fall foliage guides will tell you:
Where the leaves are changing color right now
What percentage of the foliage is showing its fall colors
When and where other parts of the United States will see their leaves change color
The Best Northeast & New England Fall Foliage Map
Hands down, my favorite fall leaf tracking site for the Northeast and New England region is Yankee Foliage. It's an interactive site, and the data is largely user generated.
Yes, this leaf tracker focuses on New England. However, I like that this site also includes info on where the fall color is throughout other parts of the United States, too.
The map also shows where there are still green leaves, where leaves are just starting to turn, the best spots to find peak color, and where the fall leaf color is already fading.
If you check in every couple days, you can "watch" the fall color reports trickle south toward Pennsylvania and New York and east over to the Atlantic.
The Best Central & Midwest Fall Foliage Map
It seems most of the fall foliage trackers are focused on the eastern half of the United States, but the Foliage Network has a section dedicated to the Midwest and Central regions of the United States. (Leaf Peepers is another good one.)
Reporting on this site begins in September and lasts through the autumn. So if you're checking this site out in, say, June or July to start planning a trip for later in the year, you may not find what you're looking for. But once the site does come alive early in September, you can expect to see updates from spotters about twice a week.
Since this site uses actual, on-the-ground data instead of annual averages or predictions, you can be very sure that the data reflects what's really happening right now.
As a fall leaf tracker, this is one site I go to again and again each autumn to monitor the arrival of color in the Midwest and other parts of the country.
The Best Southeast Fall Foliage Map
When I think of fall foliage in the Southeast United States, my mind immediately turns to driving along the Blue Ridge Parkway. The Blue Ridge Parkway Fall Color Finder is great because it speaks to all the towns along and in the vicinity of this famous highway!
Of course, it's not surprising that the Blue Ridge Parkway keeps close tabs on the fall color.
After all, the scenic roadway, which cuts through the mountainous regions of North Carolina and Virginia, is perhaps the single-most popular route in the entire United States for leaf peepers. It regularly draws not only people from the Southeast, but from other parts of the United States as well.
The Best Western & Pacific Fall Foliage Map
It seems the West is, unfortunately, one of the more underrated regions when it comes to fall foliage.
While there aren't many comprehensive fall leaf trackers geared toward the West, there are several great websites that highlight individual areas for seeing fall color in California, the Rockies, and the Pacific Northwest.
Here are a few of my favorites:
Tips For Planning A Fall Leaf Vacation
Like many of us (and certainly myself included), we like to plan a fall leaf vacation weeks or months in advance.
That's great, and it's frankly the best way to guarantee getting a hotel room in the area you want to stay — especially if you're planning your autumn vacation in a popular fall tourist spot like New Hampshire, Vermont, or North Carolina.
But…
Always remember when using any fall color prediction map that Mother Nature may throw a curve ball:
In other words, plan your fall foliage vacation ahead of time — just be prepared to drive a little farther than you first planned. And you may need to spend a little extra time seeking fall colors if the specific spot you planned on touring isn't quite what you had expected!
More Tips For Viewing Colorful Autumn Leaves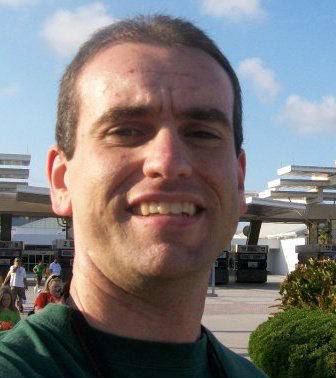 I'm a weather geek from Florida who's been studying meteorology and watching weather patterns for years! I enjoy sharing little-known facts and fun stuff about the weather. I especially like sharing interesting details about weather events and conditions that can affect you… and how to prepare for Mother Nature's ever-changing weather patterns.