This post may contain affiliate links. If you buy thru these links, we may earn a commission at no additional cost to you.
---
When Labor Day beckons and the pumpkin spice coffee starts to hit Starbucks and Wawa stores in my neck of the woods, my mind turns to cool mornings, colorful leaves, and looking for a good fall foliage map.
Even here in Central Florida, we actually do experience a delicious taste of autumn, even if the cooler air doesn't really arrive until October and the leaves aren't as vibrant as they are 500 or 1,000 miles to the north.
Fall foliage in Florida offers a sparse but pretty variety of reds, purples, oranges, and golds.
If you're living anywhere north of Atlanta, you probably begin seeing a grander autumnal rainbow as early as mid-September.
In the West, the colors light up the Rockies and adorn the higher altitudes on either side of the mountain range.
No matter where you live in the United States, fall color is never more than a scenic drive away during the months of September, October, and November.
Did You Know?…

The best fall foliage occurs after a moist growing season followed by a late summer and early autumn with warm days and cool, dry nights.
Using A Fall Foliage Map To Plan Your Fall Colors Trip
Of course, when and where the fall colors will show up is largely based on the weather conditions during the late summer and early autumn, and the arrival of fall foliage in your area will vary somewhat from year to year.
Fortunately, there are many fall foliage maps available for leaf peepers to peep at before they go fall leaf peeping. Got it, my peeps?
A good fall foliage map will provide you not only the information on where the fall colors are, but also the typical times during the season when fall colors will actually arrive there. That latter part is most helpful because many vacationers need to know ahead of time when to make hotel reservations. After all, in places like Asheville, North Carolina — the southern mecca for fall foliage fun — hotel rooms are often booked solid during October.
For people such as myself who want to see a bolder display of color than I can get locally, planning a fall colors tour means knowing weeks in advance where I need to be to see the colorful leaves.
Fall Foliage Map List
Here are 5 fall foliage maps that I rely on each year to help me find where the fall colors are and when they are expected to peak:
MUST SEE: Fall foliage live web cams!
More Tips For Enjoying Fall Color
In addition to the links above, the following resources are updated each year to reflect the latest information regarding fall colors in each area: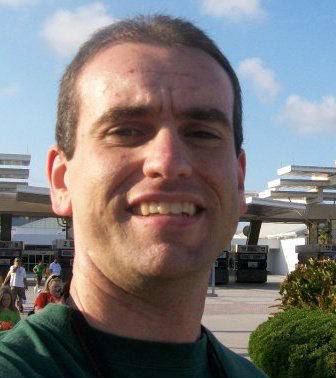 I'm a weather geek from Florida who's been studying meteorology and watching weather patterns for years! I enjoy sharing little-known facts and fun stuff about the weather. I especially like sharing interesting details about weather events and conditions that can affect you… and how to prepare for Mother Nature's ever-changing weather patterns.