This post may contain affiliate links. If you buy thru these links, we may earn a commission at no additional cost to you.
---
Did you know that NORAD (North American Aerospace Defense Command) tracks Santa Claus on Christmas Eve!
Yes, dear old Saint Nick has been tracked on NORAD's radar screens ever since the 1950s… and the story behind NORAD's tracking of Santa Claus will captivate the heart!
Let's find out more about why NORAD tracks Santa and what else this vital agency does to protect our nation and even help in producing weather forecasts.
Why NORAD Tracks Santa
The historic timeline of NORAD tracking Santa Claus dates back to December 24, 1955.
That's when a girl from Colorado Springs placed a phone call to what was then the Continental Air Defense Command (CONAD).
You see, the girl had found an ad in her local newspaper telling kids to call a phone number to find out where Santa Claus was that evening on his annual, worldwide gift-giving trip.
There was, however, one minor glitch… the newspaper ad had incorrectly listed NORAD's phone number!
Colonel Harry Shoup (who had since became known as the "Santa Colonel") was the CONAD staff member answering calls that night… and he took each one coming in from the inquisitive young children trying to find out where Santa was. He directed each phone call to personnel who told the calling kids where Santa was at the moment.
When it formed in 1958, NORAD began reporting Santa's location each Christmas Eve. In the more than 5 decades since the inception of reporting Santa's whereabouts, NORAD has expanded its Santa tracking services. It also receives some Santa tracking help from the folks at NOAA (National Atmospheric and Oceanic Administration).
Annually, 9 million people from over 200 countries visit the NORAD Tracks Santa website.
In fact, NORAD still receives some 70,000 phone calls and 12,000 emails from inquiring children each year. There's even a NORAD Tracks Santa Facebook page!
What Else NORAD Does
Besides tracking Santa Claus each Christmas Eve, NORAD is vital in keeping an eye on the skies for threats to national security. NORAD looks for and warns about attacks from:
Planes
Missiles
Space vehicles
While NORAD was formed during the Cold War years of the 1950s, concerns about terrorism keep agencies like NORAD highly relevant in these post-Cold War years.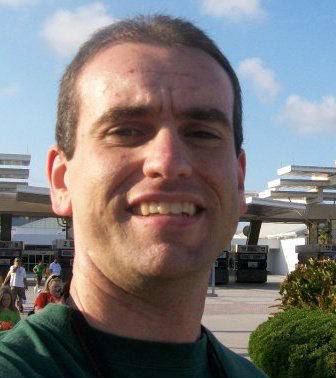 I'm a weather geek from Florida who's been studying meteorology and watching weather patterns for years! I enjoy sharing little-known facts and fun stuff about the weather. I especially like sharing interesting details about weather events and conditions that can affect you… and how to prepare for Mother Nature's ever-changing weather patterns.