This post may contain affiliate links. If you buy thru these links, we may earn a commission at no additional cost to you.
---
Wondering what the snow forecast is this year?
The first snow of the season is something that many people look forward to and others dread.
Sure, snow is beautiful and it seems things always look better under snow anyway.
But what about scraping ice? And digging out just to leave your home for work, school, or play?
Love snow or hate it, knowing when the first snow of the season will fall is something just about everyone in the snowy parts of the nation wants to know.
Of course, there's no way to really predict when and where the first snow will fall. But it's safe to say there are a few places where we know snow tends to fall early in the snowy season — often long before winter.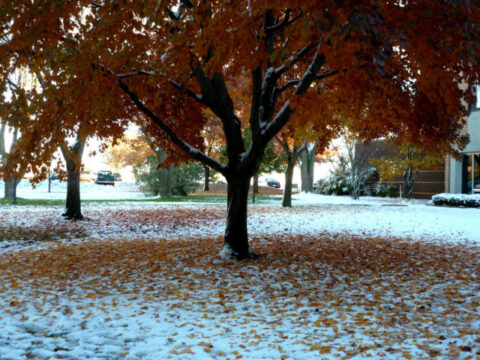 Forecasting When Snow Will First Fall Near You
It's tough to forecast weather just a few days, let alone a few weeks out. The snow forecast is no different.
Trying to get a fix on whether or not you'll see snow in October when it's still August is pretty difficult to do.
Generally, cities that have seen early snowfalls, such as places along the northern border of the United States, particularly cities near the Great Lakes, have a decent chance of seeing some snow in early autumn — or even summer — snow.
High-altitude places, such as Denver and the ski resort towns of Colorado, and the mountain regions in New England, also have a good chance of September, October, or November snowfall.
Weather forecasters can use climatological data — especially El Nino and La Nina predictions — to help determine whether or not there's a strong, weak, or average chance of cold weather and snowfall during the fall and winter in your neck of the woods.
While forecasters try their best to predict when snow may be coming to your town, but there's no foolproof way to say for certain how early snowfall will hit nearby.
Here's a helpful guide from The Weather Channel showing when the first snow of the season typically falls across the U.S.
More Snow Tips & Tricks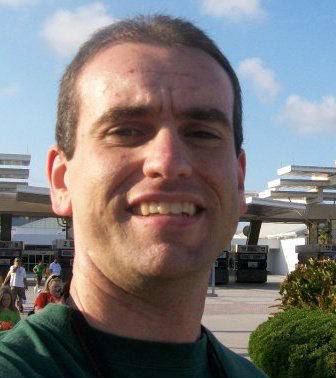 I'm a weather geek from Florida who's been studying meteorology and watching weather patterns for years! I enjoy sharing little-known facts and fun stuff about the weather. I especially like sharing interesting details about weather events and conditions that can affect you… and how to prepare for Mother Nature's ever-changing weather patterns.