This post may contain affiliate links. If you buy thru these links, we may earn a commission at no additional cost to you.
---
Did you realize that today was the first day of summer?
Here's Destin prepared for the Dog Days of Summer (…and we'll be talkin' it up at The Fun Times Guide To Dogs).
Yeah, well I've got proof that today was, in fact, the first day of summer…
Temperatures got up to 103 degrees when I left work in Nashville today!
(See picture below.)
And, did you know?…
Today is also the longest day of the year.
I love that part!
Here are more fun facts about the first day of summer (Summer Solstice).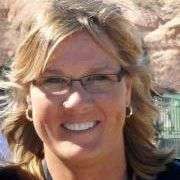 As a homeowner, I primarily write about weather safety tips that everyone should know in order to protect their home and family during major weather events. I especially like to share seasonal "outside the box" ideas that most wouldn't think of in the Spring, Summer, Winter, and Fall. The weather events I've personally experienced include: Hurricanes (while living in Florida), Tornadoes (while living in Indiana, Texas, and Tennessee), Earthquakes (while visiting California), Blizzards (while living in New York and Indiana), and Flooding (while living in Tennessee).