This post may contain affiliate links. If you buy thru these links, we may earn a commission at no additional cost to you.
---
This is what I found in the backyard when I got home from work yesterday:
…I guess it's that time again. [sigh]
Looks like Tenor's not too happy about it either…
Then again, maybe it's just time to accept the reality, and look forward to watching nature change colors, playing in piles of crunchy leaves, and enjoying cooler temperatures.
Happy Fall, Y'all!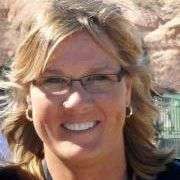 As a homeowner, I primarily write about weather safety tips that everyone should know in order to protect their home and family during major weather events. I especially like to share seasonal "outside the box" ideas that most wouldn't think of in the Spring, Summer, Winter, and Fall. The weather events I've personally experienced include: Hurricanes (while living in Florida), Tornadoes (while living in Indiana, Texas, and Tennessee), Earthquakes (while visiting California), Blizzards (while living in New York and Indiana), and Flooding (while living in Tennessee).