This post may contain affiliate links. If you buy thru these links, we may earn a commission at no additional cost to you.
---
How many times have you looked up toward the clouds and thought you recognized a familiar shape in the cloud formations?
What do you see here? Can you make out the shapes in these two clouds?
See the answers below…
Roving reporter, Randy, sent us these photos of interesting cloud formations.
He writes:
"Here are some cloud formations that Tristan pointed out to me as we were running errands this summer. (I am also including some similar images I grabbed from the web for comparison.) Kids are great because they will often times make you see things in a different perspective."
Without further ado…
Here are some unique cloud shapes from the perspective of an 11-year-old:
Strange Pictures Of Clouds
Talk about strange cloud pictures!…
Check out these photos of the jaw-dropping cloud formations that have been snapped from all across the world.
Some are quite creepy.
You'll find yourself wondering if these clouds are real or if they're actually sculpted figures.
Here are more fun things to do with clouds.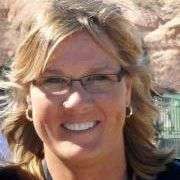 As a homeowner, I primarily write about weather safety tips that everyone should know in order to protect their home and family during major weather events. I especially like to share seasonal "outside the box" ideas that most wouldn't think of in the Spring, Summer, Winter, and Fall. The weather events I've personally experienced include: Hurricanes (while living in Florida), Tornadoes (while living in Indiana, Texas, and Tennessee), Earthquakes (while visiting California), Blizzards (while living in New York and Indiana), and Flooding (while living in Tennessee).