This post may contain affiliate links. If you buy thru these links, we may earn a commission at no additional cost to you.
---
Most of us have heard about El Nino, but some people have no idea what it means or what it does to our weather.
I vividly remember the El Nino weather effects of 1997-1998 — the event brought storms, record rainfall, and warmth across much of the contiguous United States.
During the El Nino event of 2015-2016, record-warm weather blanketed the eastern half of the U.S. while the western regions saw rain and snow, with a reversal of that pattern taking shape for the latter part of the winter.
But what is El Nino? Why does it occur? And what does it mean for our planet?
These are all questions I will answer in this post.
So sit back, relax, grab an umbrella, and let's talk about El Nino.

What Is El Nino?
The term "El Nino" means "little boy" or "Christ child" in Spanish. The translation is based largely on the idea that El Nino events typically arise around Christmas.
It seems like many non-meteorologists really began referring to El Nino in 1997 and 1998 — when one of the strongest El Ninos on record brought rain and warm temperatures to my neck of the woods in the South.
El Nino became the talk of the town that year. In fact, it even became the subject of jokes on late-night TV.
Check out this Saturday Night Live skit starring the late, great comedian Chris Farley as "El Nino"…
Maybe El Nino isn't a single tropical storm like the funny SNL skit suggests, but it is a weather event that, yes, we all must "bow down" before.
Every El Nino event brings its own dose of meteorological fury and affects different parts of the world in various ways.
However, we can generally count on seeing more moisture and (at least in some parts of the United States) warmer-than-average temperatures. Other regions of the nation may also see cooler-than-average temperatures.
In 1997 and 1998, much of the nation saw a warmer-than-average winter and far more rain or snow than normal.
That was a really unusual winter — not unlike the winter of 2015 and 2016, which brought record temperature highs to most of the eastern United States in December and the warmest Christmas Day on record for cities close to the Atlantic.
Christmas Day 2015 high temperatures in parts of the Eastern U.S. resembled late spring or early fall weather:
Philadelphia tied a record high of 68 degrees that day.
It was a balmy 62 in Portland, Maine — 9 degrees above the previous Christmas record.
Tampa, a Central Florida city that once saw flurries and ice on Christmas Eve, hit 86 degrees — smashing an old record by 3 degrees.
Folks in Wilmington, North Carolina, similarly broke their Christmas Day record high by 3 degrees.
Westerners haven't necessarily experienced record-cold weather, but they saw chillier temperatures and feet of snow.
A Christmas morning snowfall at Mammoth Mountain, California — the site of a famous ski resort — brought nearly 2 feet of snow.
Light snow showers brought icy conditions to a segment of Interstate 80 in Nevada, while folks traveling along Interstate 5 in Oregon and Washington dealt with ice, snow, and crashes along the heavily traveled north-south route on the Pacific Coast.
Cooler, wetter weather was on tap for the South and East during the first months of 2016 with a warmup in the West.
Why Does El Nino Occur?
Great question! The answer is quite complicated — moreso than I can comprehensively explain in a short blog post, but here's a basic sketch of what's going on.
CHAOS: Why It's So Hard To Predict the Weather
In a nutshell, El Nino events happen when sea surface temperatures in the equatorial region of the Pacific Ocean heat up well above average.
This not only affects the frequency and strength of storms, but also affects atmospheric pressure and plays a role in dictating the temperatures of air masses moving throughout the United States.
The rise in sea surface temperatures during an El Nino year usually happens when tropical trade winds over the Pacific weaken, causing the water to heat up.
How La Nina Changes Things
A climate phenomenon known as "La Nina," ("little girl") can occur in the Atlantic Ocean following an El Nino event.
La Nina events happen when cooler sea surface temperatures dominate near the western coast of South America due to upwelling of cold water from the depths of the Pacific Ocean.
La Nina may bring:
More hurricanes in the Atlantic and fewer in the Pacific (a reversal of what El Nino does)
Wetter monsoons in Southeast Asia
Less cloud cover and rain in the Eastern Pacific and Western United States
Flooding in places like Australia and Brazil
The combination of these events are collectively described as the El Nino Southern Oscillation, or ENSO.
What Impact Does El Nino Play In Our Lives?
El Nino is more than a weather phenomena that brings rain, snow, and headaches to people like you and me once a decade or so.
It can also bring long-lasting, often damaging, effects to people here in the United States and others throughout the world.
As it happens, I got into a very interesting discussion about El Nino and the impacts it has on our lives with a fellow weather bug (and Twitter user) named Martyna Pelczynska, a Pennsylvania resident originally from Poland who has a Masters degree in geography with specialization in hydrology, meteorology, and climatology.
I asked her if she wouldn't mind sharing some of her impressions about El Nino here at The Fun Times Guide.
Pelczynska was glad to share her thoughts and insight on El Nino and why we all should care about this strange meteorological phenomenon:
On the effects of El Nino…
El Nino changes the weather in the US and also in Europe, South America, Africa, Asia and of course – Australia. It has bigger impacts on some places than others and in some places we can't see any impact at all. Floods, droughts, snowfalls, heatwaves — it all affects 'average' people and it's all caused by El Nino.
On why El Nino isn't always a "bad" thing…
Let's not think of El Nino as a 'bad baby' (El Nino from Spanish 'the Christ child'). Thanks to El Nino, we had fewer tropical storms in the Atlantic Ocean. But on the other hand… most of the recorded East Pacific Category 5 hurricanes occurred during El Nino years. Let's say some places love El Nino, some really hate it.
On things El Nino Does that we may not realize it could bring…
El Nino also affects some of people in different ways. El Nino can affect the food prices. The droughts can affect the crops. Smaller harvests mean higher prices. El Nino might increase risks of some of the diseases connected to water (like cholera) or being transmitted by mosquitoes (for example malaria). Epidemics may have a global impact as well. Droughts may lead to bush and forests fires. Fewer trees, less oxygen. We can say it affects the whole Earth. The extreme weather may even lead to conflicts between people and in result may be a trigger to start civil war.
On predicting El Nino events and the weather it brings…
Every El Nino is different. It's difficult to predict what will happen in the future. In climatology it's easier to talk about 'what happened' than 'what will happen.' It's amazing how much we know and at the same time we feel like we still know nothing. That's why climate and weather are so interesting. It's like with weather forecast. You can predict the weather only 3 days ahead. 16-day weather forecasts… it's like gambling. You know what can happen, you have some data, some information, but you are guessing. We can talk about trends. But that's all.
On our environment…
Appreciate what you have. Appreciate the simple thought of clean water. We are all talking about climate changes and extreme events and we are forgetting about thing we believe we have – water. Appreciate it. Not only because in some places clean water is a true treasure. But because soon, clean water will be a true treasure to all of us. But this is the topic of a completely different conversation!
More Info About El Nino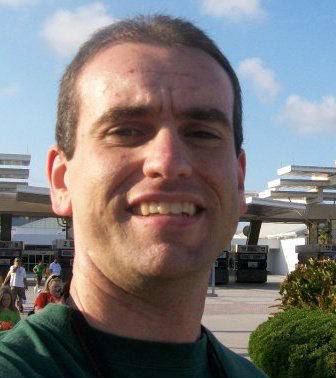 I'm a weather geek from Florida who's been studying meteorology and watching weather patterns for years! I enjoy sharing little-known facts and fun stuff about the weather. I especially like sharing interesting details about weather events and conditions that can affect you… and how to prepare for Mother Nature's ever-changing weather patterns.