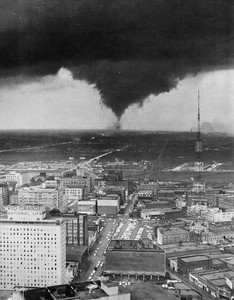 Yes, tornadoes can happen in winter — and the proof is in the pudding with all the National Weather Service (NWS) tornado warnings that have occurred during the winter months lately.
Be very wary of the risk of tornadoes in winter or at night!
In preparation for winter tornadoes and nighttime tornadoes, it's time to get serious and put the following tornado safety tips into practice.

Did You Know That?…