This post may contain affiliate links. If you buy thru these links, we may earn a commission at no additional cost to you.
---
Need to convert degrees from Fahrenheit temperature to Celsius — or vice versa?
Are you looking for the Kelvin temperature?
Wonder what the wind chill is outside?
Or how close you are to lightning?
The following online weather calculators are FREE!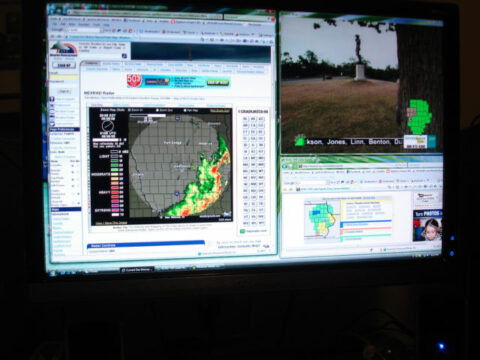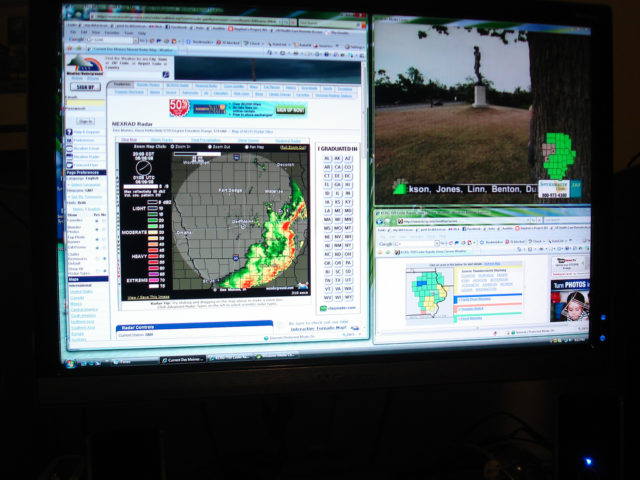 There are even some fun weather calculators in here — like the Crickets Chirping Calculator. Did you know that you can tell the temperature by entering the number of cricket chirps you hear, and the season?
Simply plug in the numbers you know and these weather calculators do the rest to help you discover the information you need.
These online weather calculators are especially handy for:
International travelers
Meteorologists
Teachers
Students
Weather geeks
Enjoy!
Free Online Weather Calculators
AC Unit Operating Cost Calculator – Find the daily or monthly usage cost of your air conditioner.
Air Conditioning Or Cooling Capacity Calculator – See what size air conditioner unit you need to cool a room… or an entire house!
Allergy Forecast – Enter your zip code and see the 4-day allergy forecast for your area. You can also view the local weather forecast, UV Index, and Cough & Cold Forecast.
Cloud Altitude Calculator – Find the cloud altitude based on the air temperature and dew point.
Condensation, Mold & Rot Temperature Calculator – See if the current conditions would allow condensation to form, leaving vulnerability for mold, mildew or rot.
Cricket Chirp Temperature Calculator – This is based on an old hunting and fishing rumors that say that you can tell the degrees (Fahrenheit) based on the number of cricket chirps in 5 seconds and the season of the year.
Frost Chart – Find the average frost dates for your area's last spring frost and first fall frost.
Hail Size Chart – See the standard size designations for various sizes of hail. (Example: "quarter size" = 1 inch.)
Heat Index Calculator – Find out what the temperature feels like to your body, based on current temperature and humidity.
Humidity In The Home Calculator – Find out if the air inside your house is too dry (below 30%) or too wet (above 50%) by entering your zip code and current thermostat setting.
Lightning Distance Calculator – See how close you are to lightning based on the time (in seconds) between the flash of the lightning until the sound of the thunder.
Moon Phases Calculator – View the lunar cycle and see what the moon will look like on a particular date.
Pollen Count Calculator – Enter your zip code and see the pollen levels for grass, weeds, trees, and mold in your area.
Rainwater Harvest Calculator – Determine how much rain water you've harvested by entering the area of your roof and the amount of rainfall.
Temperature Conversion Calculator – See what the temperature is in Fahrenheit, Celsius, Kelvin, or Rankin formats.
Tornado F-Scale Table – See maximum wind speeds and typical effects associated with each class of tornado.
USDA Hardiness Zone Finder – See when it's the best time to plant in your area.
UV Index Calculator – Enter your zip code and see what the UV Index is for your area.
Wind Chill Calculator – Determine wind chill from the current temperature and wind speed.
Wind Power Calculator – Helpful when converting wind energy into a useful form, such as electricity, using wind turbines.
Advanced Weather Calculators (…Also FREE!)
Didn't find the calculator to do the type of conversion you're interested in? You must be a true weather geek then!
Here are lots more advanced weather calculators that you might be interested in: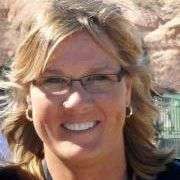 As a homeowner, I primarily write about weather safety tips that everyone should know in order to protect their home and family during major weather events. I especially like to share seasonal "outside the box" ideas that most wouldn't think of in the Spring, Summer, Winter, and Fall. The weather events I've personally experienced include: Hurricanes (while living in Florida), Tornadoes (while living in Indiana, Texas, and Tennessee), Earthquakes (while visiting California), Blizzards (while living in New York and Indiana), and Flooding (while living in Tennessee).