This post may contain affiliate links. If you buy thru these links, we may earn a commission at no additional cost to you.
---
Now you can bring your snow inside, thanks to this clever little trick!
Materials Needed
piece of glass
aerosol hairspray
Steps:
Time needed: 1 hour
Capture and Save Snowflakes in 5 easy steps
Freeze the piece of glass and the hairspray can overnight.
Spray your chilled glass with the chilled hairspray.
Go outside and let some snowflakes settle on the glass.
When you have enough flakes bring the glass indoors and allow it to thaw at room temperature for about 15 minutes
 Now you have a permanent record of your snowflakes!
Other Ways To Save Snowflakes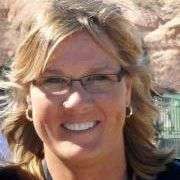 As a homeowner, I primarily write about weather safety tips that everyone should know in order to protect their home and family during major weather events. I especially like to share seasonal "outside the box" ideas that most wouldn't think of in the Spring, Summer, Winter, and Fall. The weather events I've personally experienced include: Hurricanes (while living in Florida), Tornadoes (while living in Indiana, Texas, and Tennessee), Earthquakes (while visiting California), Blizzards (while living in New York and Indiana), and Flooding (while living in Tennessee).