This post may contain affiliate links. If you buy thru these links, we may earn a commission at no additional cost to you.
---
You can learn a lot about a person by what they pack during an evacuation!
With all that's going on hurricane-wise lately… first Charley (which hit hardest just south of Tampa, Florida), then Frances, most recently Ivan (which destroyed the city we used to live in – Pensacola, Florida), and up-and-coming Jeanne (who knows where that one's headed!), I've done a lot of reflecting lately about my time spent in Florida and a couple close calls with hurricanes while I was living there.
In March of 1998, the part of Orlando that I lived in was just a few miles from a wildfire that was burning out of control. (To this day, there's still evidence of the widespread fire damage — all the way from Cocoa Beach to Orlando.)
For days, it was touch and go whether we'd have to evacuate or not.
Since my little apartment in Orlando was a bit too close for comfort, here's what I packed for the impending evacuation:
Swimsuit (I waited 5 years to find one I liked… figured I'd never find one that fit me like this one again!)
Camping gear — to have a place to stay
Favorite biking shorts, tops, and jerseys (bicycling is my hobby, my exercise, my life right now)
Biking shoes — cost $200 and everyone wants a pair like these, but they don't make them like this anymore
"Simplify Your Life" book — because I might have no choice
Favorite work clothes — Tom (my boss) would've been proud, I packed all of my UCF polo shirts!
A year's supply of underwear
Black heels, navy heels, black flats, navy flats (for work)
My cameras (I'd be lost without them. I often say that my only memories are those I've saved in photographs.)
Old high school and college yearbooks (one of my few ties to the past)
All my photo albums (9) and negatives (many boxes!)
Scrapbooks (8) and all craft supplies (a couple huge plastic tubs)
Favorite clothes in 2 suitcases
Dog food and Jersey's favorite toys, brush, and nail trimmer
Computer files & documents I've saved on disk
My favorite framed pictures
Old love letters
Corded phone (I'm too practical for my own good!)
Flashlights
Universal remote and instructions (…we've all got our priorities)
Insurance papers
Receipts for everything I've saved for years
All credit card statements with account numbers and balances
Credit cards to buy new stuff
Toiletries
Van Morrison CD's
5 of my favorite videotaped movies
UPDATE: It's funny to read this list so many years later…
(I've always been one to make and keep lists – for everything!)
Looking back, I was lucky that I had an SUV, and it was just me and the dog!
What The Experts Say You Should Pack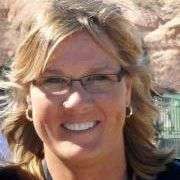 As a homeowner, I primarily write about weather safety tips that everyone should know in order to protect their home and family during major weather events. I especially like to share seasonal "outside the box" ideas that most wouldn't think of in the Spring, Summer, Winter, and Fall. The weather events I've personally experienced include: Hurricanes (while living in Florida), Tornadoes (while living in Indiana, Texas, and Tennessee), Earthquakes (while visiting California), Blizzards (while living in New York and Indiana), and Flooding (while living in Tennessee).