This post may contain affiliate links. If you buy thru these links, we may earn a commission at no additional cost to you.
---
Do you live in an area where there are lots of tornadoes or hurricanes? We used to.
Ever had the roof of your house damaged by high winds during a storm? Thankfully, we haven't (yet). But when we lived in Florida (especially when we were on the tiny little island called Gulf Breeze, near Pensacola) "roofs damaged by high winds" were a very common occurrence.
I could never find any step-by-step details for making a temporary roof using a blue tarp. And I never understood how the tarp stayed in place until I saw some simple instructions for making a temporary roof in an old issue of This Old House magazine.
Perhaps others might benefit from this information as well…
How To Protect A Damaged Roof With A Tarp
The following information appeared in the March 2005 issue of This Old House magazine.
It was in the "Ask This Old House" section — which is similar to "Letters to the Editor".
To temporarily protect a storm-damaged roof, here's what Tom Silva says to do:
Basically, what you want to do is cover the damage with a woven plastic tarp that is held in place with 1×3 wood strips.

Here's how I do it:
First, I roll one end at least twice around a long 1×3, then screw it to the undamaged side of the roof. The 1×3 'roll' should be against the roof so it won't collect water and debris. The rest of the tarp goes over the ridge and down the other side of the roof several feet beyond the damage.

Then I roll the opposite end of the tarp around another 1×3 and screw it to the roof sheathing, roll side down. Now it's just a matter of using more 1x3s and screws to hold down the tarp's sides. They don't have to be rolled in the tarp.

A 'blue roof' isn't pretty, I'll admit, but it will keep the weather out until someone can repair the damage."
Tom Silva goes onto say this type of emergency repair should be left to someone who has the right equipment and skill to do it safely:
"Roofs are treacherous, particularly when wet, and tarps are slippery even when dry. You don't want to be wrestling with one in high winds, either. Better to submit a claim for property insurance than to have your family submit a claim for life insurance."
By the way, I recently used this form to sign up for 2 free issues of This Old House magazine and get a great rate on a year's subscription.
I haven't received my first issue yet, but I've been reading This Old House for awhile now — thanks to the kindness of friends.
UPDATE: I've been receiving This Old House magazine for years now, and it's absolutely one of my favorite house & home magazines. (Especially since we've been planning to build a log home soon… it's even better than traditional log home magazines!)
More About Temporary Roofs
How To Protect Your Home From Hurricane Damage …from The Weather Channel.
How To Tarp A Roof …from Lowe's.
Recovery After A Tornado …a checklist to help storm victims cope.
How To Prevent Tornado Damage To Your Home …from Michael Holigan, "Your New House".
What Would You Pack For Evacuation? …my own $.02 when I lived in Orlando and we were facing an emergency evacuation.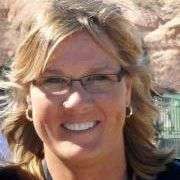 As a homeowner, I primarily write about weather safety tips that everyone should know in order to protect their home and family during major weather events. I especially like to share seasonal "outside the box" ideas that most wouldn't think of in the Spring, Summer, Winter, and Fall. The weather events I've personally experienced include: Hurricanes (while living in Florida), Tornadoes (while living in Indiana, Texas, and Tennessee), Earthquakes (while visiting California), Blizzards (while living in New York and Indiana), and Flooding (while living in Tennessee).