This post may contain affiliate links. If you buy thru these links, we may earn a commission at no additional cost to you.
---
Love for the weather and meteorology as a whole often starts when a person is young. These young, budding meteorologists often ask questions like:
Why is the sky blue?

How does the wind blow?

How hot is the sun?
Sometimes, when kids ask questions like these, their parents just don't know where to go to find their weather-loving child good weather books for kids!
Fortunately, there are many wonderful books designed to foster the love of weather in a child.
My parents encouraged my love of weather with weather books — all kinds of weather books. Where I'm from, hurricanes threaten every year. My parents helped develop my love of weather and even taught me a thing or two about mapping, coordinates, and math using the hurricane tracking guides found in our local grocery stores.
 
Weather Books for Kids
What are some good weather books for kids?
Let's look at a few of them…
Weather: A Golden Guide
Paul E. Lehr, R. Will Burnett, Herbert S. Zim (Authors) & Harry McKnaught (Illustrator)
This has to be my all-time favorite weather book. Not the first book about weather I ever read when I was a kid, but when I graduated to reading this piece, I really felt like I knew what I was talking about in my early and mid grade-school years!
This book is a typical Golden Guide (a series that explains all kinds of topics) and doesn't overwhelm the reader with many multi-syllabic terms and words. It does however, provide a clear and basic understanding of all types of weather phenomena.
It also explains a bit about the science of weather forecasting and weather conditions. Perhaps not the best book for a preschooler or kindergarten-aged kid, but certainly a guide I recommend to any young child who has an expanded vocabulary and also a great book for older readers (teens and up) who want to learn more about the weather.
Tornado Alert
Franklyn M. Bradley (Author) & Giulio Maestro (Illustrator)
Tornadoes affect many parts of the country. Some kids are often equally scared of and awed by tornadoes. Tornado Alert uses remarkably suited explanations and descriptions as well as wonderful drawn illustrations to explain tornadoes to kids.
In the book, children find out:
How tornadoes form
Why some tornadoes are different colors
What funnel clouds are
Recounts of historically devastating tornadoes
Tornado-safety information geared toward the young reader
This book will teach kids to both appreciate and respect tornadoes and also provide plenty of material to help young kids learn more about this powerful weather phenomenon.
Storms
Seymour Simon (Author)
Storms is full of explanations and information ranging from lightning to hurricanes — and everything is accompanied by incredible photography. This book isn't very large at 32 pages, but Storms offers an impressive array of insight into weather phenomena.
What really makes this book, though, are the powerful photographs which make the weather topics pop off the page!
The Weather Detectives
Mark Eubank (Author) & Mark A. Hicks (Illustrator)
What happens when 3 kids go exploring some extreme weather conditions? A fun adventure for children that takes the young, fictional explorers (and the readers) into a world of interesting weather facts, scientific information, and even some weather experiments readers can try.
The Weather Detectives is an interactive book which elementary and middle-school children will enjoy. The book is full of colorful illustrations, and the text is easy to read and follow.
Unlike the other books listed here, The Weather Detectives engages children with characters to which they can relate learning about meteorology and doing projects readers can understand.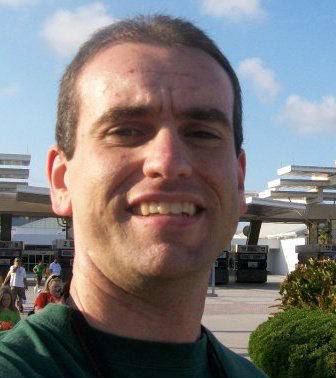 I'm a weather geek from Florida who's been studying meteorology and watching weather patterns for years! I enjoy sharing little-known facts and fun stuff about the weather. I especially like sharing interesting details about weather events and conditions that can affect you… and how to prepare for Mother Nature's ever-changing weather patterns.