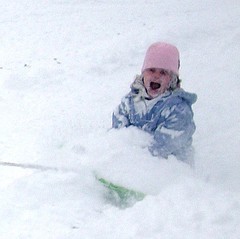 Here's some weather fun… weather coloring books offered by the National Severe Storms Laboratory (NSSL) of the National Oceanic and Atmospheric Administration (NOAA).
These fun coloring books feature 2 fun kid characters named Billy and Maria. Together, they introduce their young coloring friends to a number of interesting weather topics, including tornado safety, thunderstorms, winter weather, and a trip to the National Weather Service (NWS).
These weather coloring books for kids can be downloaded and printed for FREE.
They would make wonderful activity books for your children, your students, or any other young friends or family members who might have an interest in weather and meteorology!
More Fun Weather Coloring Pages
Weather Color Pages & Posters – rain, snow, sun, wind, clouds, lightning, tornado, melting snow, rainbow, umbrella
Free Printable Weather Coloring Pages – action pictures featuring weather: sun, moon, snow, rain, cold, hot
Weather & Seasonal Coloring Pages – autumn, spring, summer, and winter activities
Twisty Noodle Weather Coloring Pages – raining, snowing, lightning, stormy weather, clouds, tornado, winter, thermometer
Classroom Junior Weather Coloring Pages – weather map, spring, summer, fall, winter, hot weather, cold weather, lightning, wind, sun, tornado,
Educational Coloring Pages: Weather – sun, snowman, wind, sun, clouds, lightning, summer, beach
Weather Coloring Book Pages – rain, clouds, lightning, snow, sunshine, wind
Edupics Weather Coloring Pages –  autumn, spring, summer, winter, seasons, beach, any many more (2 pages!)
Weather Coloring Pages – meteorologist, rainbow, snow, umbrella, winter, warm weather fun, beach, wind, kites, seasons
Fun Weather Coloring Pages – summer activities, winter activities, spring activities, autumn activities
Other Fun Weather Kids Stuff
There are many great ways to help pique a child's interest in weather, including fun weather activities and experiments that will certainly make kids curious about weather, meteorology, and all the great and dramatic things that happen in the sky.
I'm a roller coaster junkie, a weather enthusiast, a frequent traveler, and a numismatist. My love for coins began when I was 11 years old. I primarily collect and study U.S. coins produced during the 20th century. I'm a member of the American Numismatic Association (ANA) and the Numismatic Literary Guild (NLG). I've also been studying meteorology and watching weather patterns for years. I enjoy sharing little-known facts and fun stuff about coins, weather, travel, health, food, and living green… on a budget.
...