This post may contain affiliate links. If you buy thru these links, we may earn a commission at no additional cost to you.
---
Have you ever wondered what kind of gift to give the weather lover or wanna-be meteorologist in your life but just weren't sure what to pick out?
You'll be glad to know there are many wonderful weather gifts for those who are wild about weather.
The trick to choosing the best weather gifts comes in deciding your price range and the recipient's reading level and interest.
Young children may love an elementary-level book about tornadoes.
Teens might enjoy a video about storm chasers.
The older weather bug might flip out over a handheld electronic weather station.
A Storm-Chasing Vacation
Believe it or not, you can actually purchase a ticket to go on the same kind of storm chasing excursions you see on television and the movies!
At $2,000 to $3,000 for a 5- to 7-day trip, storm chasing isn't one of the cheapest weather gifts, but it's a thrill that will never be forgotten.
Storm-chasing vacations entail many, many hours on the road and odd schedules.
Based on the weather, the storm chaser may have to be awake during early-morning or late-evening hours.
Because weather is fickle anyhow, there's no guarantee that a person taking a storm-chasing vacation will actually get to see a tornado in person. But the tour companies that conduct storm chasing vacations are well equipped and, based on forecasting methods and technology, do their very best to put the guests near the most-exciting (worst) weather they can locate.
Personal Weather Stations
A personal weather station is a wonderful gift to any weather follower for its shear practicality and use. In fact, it's safe to say that most anyone would enjoy having their very own weather station!
The key in buying a personal weather station is price and functions. There are various models ranging from simple thermometers with basic readouts to professional-level weather stations offering wind and rain gauges.
Here are some things to consider when buying a personal weather station as a gift:
What type of price can you afford?
Do you think the weather enthusiast in your life could use all those functions?
Prices range from about $30 to $50 for basic weather stations with only indoor and outdoor temperature readings and the current time.
Models ranging from $50 to $100 offer barometric pressure, present weather conditions, basic precipitation information, and humidity.
Weather stations that cost from about $150 to $250 and offer numerous other functions, including rain measurements, wind speed and wind direction, and software which allows the user to download current and historic weather data from the weather station onto the computer.
Weather Radios
Here's another practical gift that any meteorologist would appreciate having — a weather radio. A weather radio is a product that most people should consider having around anyhow, because they pick up important information that comes from the nearest National Weather Station location.
This information can be vital, even life-saving, during times of weather emergencies like:
Tornadoes
Blizzards
Hurricanes
Weather radios cost between $20 to $100. But the price is well worth it, because the recipient will have dependable weather information. When the lights go out, the winds whip up, and torrents of rain come down, the person who receives a gift of a weather radio will be thanking you.
Do yourself a favor, when you buy a weather radio for your favorite weather watcher, buy yourself a weather radio, too. You'll be glad you did!
Weather Books
Sometimes one of the best weather gifts is a good book about weather. Thankfully if you're wanting to find your beloved meteorologist a gift, there are plenty of entertaining and informative weather books and videos on the market: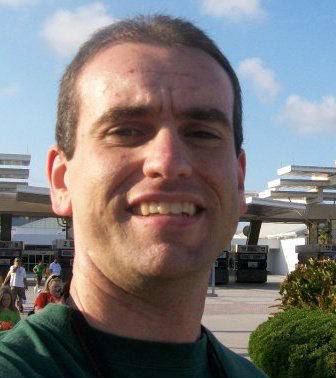 I'm a weather geek from Florida who's been studying meteorology and watching weather patterns for years! I enjoy sharing little-known facts and fun stuff about the weather. I especially like sharing interesting details about weather events and conditions that can affect you… and how to prepare for Mother Nature's ever-changing weather patterns.